Paul Robeson – die legendären Songs
7,99 € inkl. MwSt.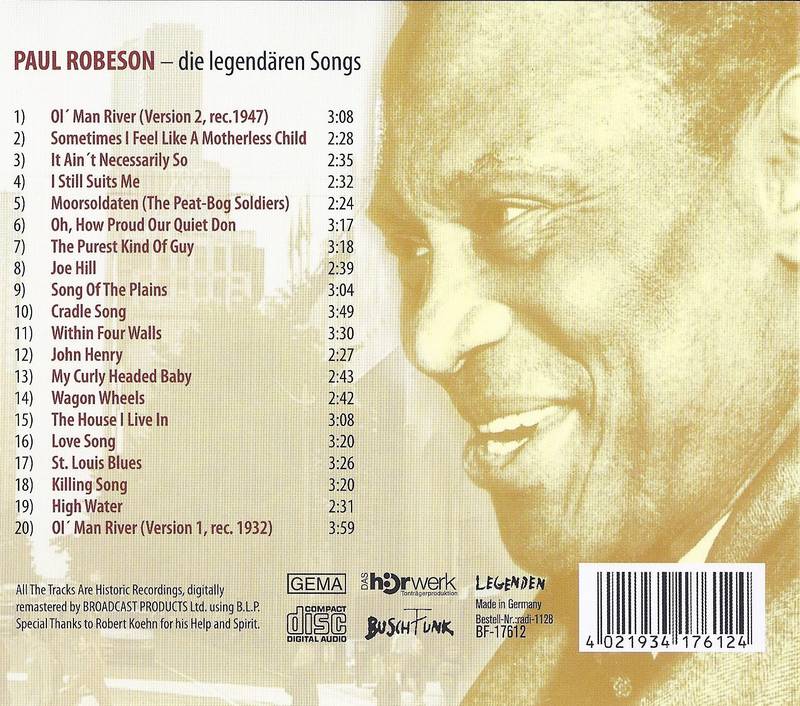 Alle Titel: Copyright Control
"Sanders Of The River" / "AFRIKA" – Film nach einem Buch von EDGAR WALLACE
mit Paul Robeson in der Hauptrolle – gefilmt 1935 in England & Afrika
All The Tracks Are Historic Recordings, digitally remastered by BROADCAST PRODUCTS Ltd. using B.L.P.
Special Thanks to Robert Coen for his Help and Spirit.